Introduction
Let's put it straight. Conducting competitors' website analysis can open doors to market domination.
It is an extremely important part of any online business strategy since you get to know where you rank against your competitors. We have already shared some of the best ways to find out your competitors.
Therefore, we will be focusing entirely on analyzing the competitors' websites and how to develop a defined online marketing strategy from the analysis. We will share why it is essential to analyze competitors' websites and seven time-tested ways to do that. So, without wasting any more time, let's get started!
Why is it important to analyze competitors' websites?
It is a great question, to begin with. In our experience, we have always found it crucial for brands to stay competitive online. Since modern-day customers are looking for products and services online, they make purchasing decisions only after evaluating different brands on the internet.
They interact with the companies and always remember the first impression. This makes it all the more important for your brand to stand out. At the same time, your analysis needs to be as accurate as possible. In other words, you should be aiming for an unbiased competitive review.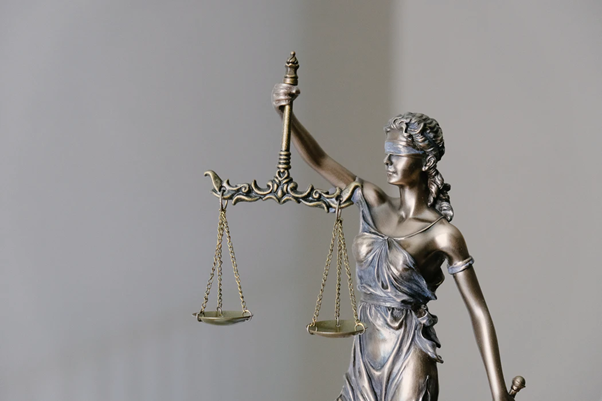 So, the next question that arises is – how to conduct an unbiased competitive review? Although we will be sharing some of the best methods to do that, we expect you to be as objective as possible while reviewing or comparing the websites.
We have come across customers using in-house staff to review the sites. This can plague your review with bias, rendering your evaluation useless. Instead, we suggest you hire a third party to conduct competitor analysis on your behalf. It would help if you went with an online marketing agency that has worked with similar websites and competitors.
By the time you are done with competitors' website analysis, you should have answers to basic questions like what they sell, how they communicate, and their shortcomings. The answers to these questions will help you position your website effectively within the overall online competitive landscape.
Are the websites you shortlisted your competitors indeed?
How sure are you that these companies are genuinely your competitors? If you find it challenging to narrow down your competitors, you should always ask yourself a few critical questions.
How to analyze the website competitors?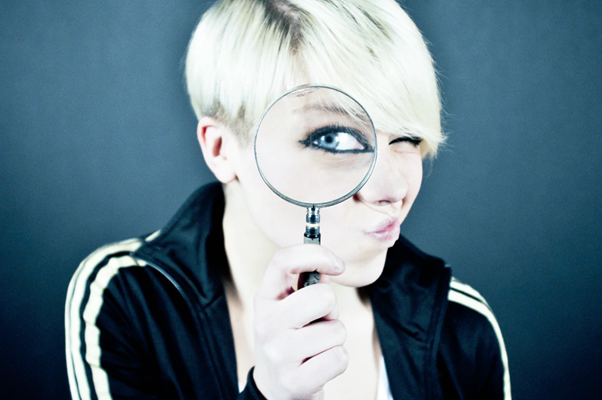 Now that you know the importance of an extensive competitor's website analysis, it is time that we share reliable ways to analyze the website competitors. We highly recommend you follow these tactics never to miss any crucial aspect of competitor analysis. Let's get started!
Analyze the website content
Note down what you see on their website, especially the way they have played with content. Pay attention to how they have drafted content on important web pages and blogs. Analyzing the website content will help you come up with ideas to incorporate your target keywords.
In other words, you are looking for better ways for content optimization to improve your search engine ranking. However, you should look at the website content with another essential perspective. Website content isn't just for ranking on search engines.
It is more about providing useful information that helps your target audience solve their problem. So, you should always be looking to create user- and SEO-friendly content. Take note of the word count your competitors prefer on their blog posts. Check out how they implement visuals inside their web pages.
Evaluate the helpfulness of their content as well as keyword placement. Create more useful and engaging content than your competitors. Focus on developing long-form content that has enough space for keyword integration as well as calls to action.
Look for social media activity
You might ask why it is necessary to factor in social media when analyzing competitors' websites. This is an important question as social media activity isn't directly related to business websites.
An audience that isn't satisfied with your social media content won't render your website useless, and vice versa. However, what you do on social media can have a significant impact on the websites' traffic.
Social media is a reliable traffic source for business websites. Therefore, it only makes sense to evaluate your competitors' social media activity. Social media users engage with content by liking, commenting, or sharing it online.
This helps the social media account get more visibility and eventually improves the traffic to the business website. So, find out the kind of content that gets maximum social media engagement.
Figure out ways to improve the social media content for your brand. We also suggest you build a social media audience that you can rely on, especially when you need traffic for a particular web page or content. Of course, the best thing about all this is that you don't need to break your bank.
Check for backlinks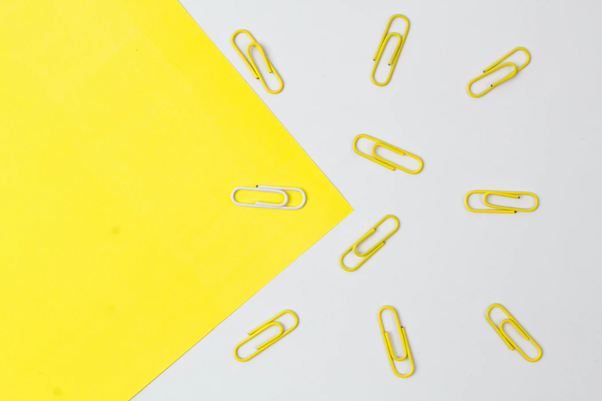 Another excellent factor that you should consider to analyze competitors' websites is the number of backlinks they have. It is often a great indicator of how much the online consumers and experts in the niche trust a website.
In other words, backlinks reflect the credibility of the information or content present on a website. So, how can you learn about your competitors' backlinks? While you can manually approach this challenge, we recommend using a backlink analysis tool like Long Tail Pro.
This tool will help you list the external backlinks on your competitors' websites. Once you figure out the websites that link to their sites, you can start developing a better backlink strategy for your site as well.
Level up your backlink game by pitching high authorities websites in your industry. Create high-quality guest posts and publish them on their sites. This is one of the best ways to generate backlinks for your site.
Check for high-ranking keywords
You should never miss out on conducting keyword research, as it will always help you develop a strong foundation for your business website. Keyword research and analysis should be included when evaluating competitors' websites.
A considerable percentage of the online traffic comes from search engines like Google and Bing. What is the best way to tap into this online website traffic source? Use the right keywords.
Since you want to drive more traffic than your competitors, you should have the list of keywords they used on their sites. You can rely on Long Tail Pro while probing other websites for keywords. This tool helps you find out the websites that are trying to rank higher for your targeted keywords.
Once you have this information, you will have to choose from three paths – 1) try to rank higher for the exact target keywords, 2) find out new profitable keywords to rank for, or 3) find out keywords with fewer competitors and give your website more opportunity to rank higher.
Ask prospects about your competitors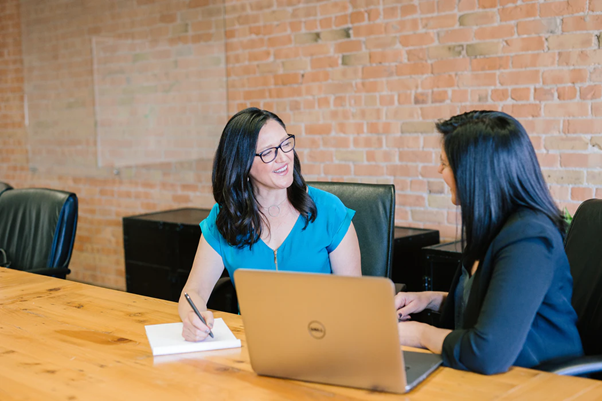 The customer is often the be-all and end-all of a website design strategy. After all, you are designing a website with the end-user in mind. So, why not use the customer to figure out more about your competition?
Your customers can give you an honest opinion about your and your competitors' websites. In addition, they will help you understand your competitive position and give you insights that no professional website analysis tool can.
However, you should come up with the right questions to ask your customers. Ask them how they got to know about you. If the customers conducted online research, ask them for the keywords they tried to use. You should also know about the companies they came across before settling for your website.
Create a list of companies that your customers found a variable to your website. The most important question of all should be about the reasons why they chose you over your competitors. Did they have a specific evaluation criterion? If they do, try to figure out the factors that matter most to them.
Involve sales team in the process
Still not involving your sales team? You are missing out on a huge opportunity to get accurate insights into competitor's websites. A huge part of your sales team job profile is to connect with past and prospective customers and get an idea of what they feel about the company in general.
They have a firm understanding of how your target audience evaluates products and services online. Therefore, it is important that you involve your sales team in the process and generate an accurate competitor review. To empower them, you should come up with a list of questions that they should ask the customers.
Ask them to compile this information on a weekly or monthly basis. Use the information to guide your website design and development team. Share the insights with your online marketing team as well.
Look at competitors with a customer's POV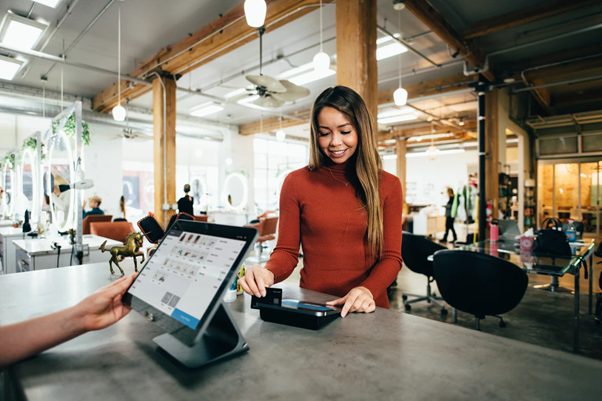 The POV of a competitor can feel limiting at times. Once you are done evaluating the websites as a competitor, switch to a customer's POV. Look at the competitors from the perspective of your ideal customer profile. If you haven't yet prepared an ideal customer profile, use this opportunity to form one.
Once you have an ideal customer persona, step into it and begin analyzing your competitors. Figure out the search terms your ideal customers might use to find the products and services you offer. Find out if they use formal or informal language, technical or general terms.
Shortlist the search terms and begin entering them on Google. Check out the websites that rank high for the terms and find out why they rank on top. Also, pay attention to Google's suggestions when typing in the terms on Google Suggest.
Since you have already shortlisted your website competitors, evaluate their search rankings for these search terms as well. Check whether or not they rank on the first search result page.
Don't stop at the top!
Now that you have analyzed the competitors' websites, what should be your next step?
If you ask us, the job doesn't finish at determining the website's strengths and weaknesses. Once you have finished evaluating your competitors, you should take the initiative to develop a solid online marketing strategy that caters to your website's assets and liabilities. Conduct a full-fledged SWOT analysis to leverage the website's strengths and use the weaknesses as an opportunity to improve.
Need help to improve your business website? Connect with us today!