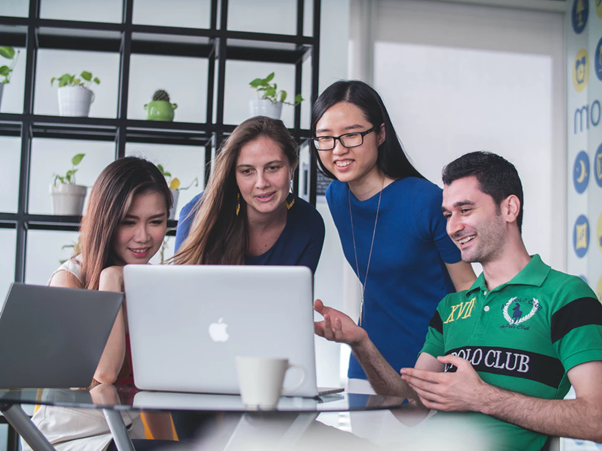 Introduction
Your website and the content on it are of no value if people are not benefiting from them. Therefore, marketers and business owners should work together to get more eyes on their online real estate. In other words, they should come up with solutions to drive traffic to their business website. So, what are the different ways you can boost website traffic for your site? We have shared the 14 most influential online channels and marketing strategies you can implement to get quick results. So, let's get started, shall we?
Top 14 Ideas to increase your website page views
Search engine optimization
Business owners looking to boost traffic on their website will have to focus on optimizing their online presence. They will have to implement effective SEO tactics to ensure that their website is ready for traffic influx. Despite publishing an extensive guide on improving search engine rankings, let's discuss a few SEO tactics that you should not miss to boost traffic.
On-page SEO
Pay maximum attention to optimizing the website for on-page SEO. From optimizing content to image optimization to link building to meta tags optimization, on-page SEO ensures that your website is all set to convert the incoming traffic.
Use long-tail keywords
Long-tail keywords are inspired by the way people search for information on the internet. These keywords ensure a natural keyword Placement in the content.
Write compelling headlines
Headlines that trigger emotions and curiosity are often the ones that convert. So write irresistible headlines as they are the first thing visitors see when they land on your website.
Internal and external linking
Create a solid internal linking structure that further boosts your website navigation. Not just that, link externally to higher authority websites and grab every opportunity to drive traffic from such sites back to your business website.
Responsive website design
Make sure your business website loads perfectly on different devices. Since mobile devices have different screen sizes, you must rely on a highly responsive website design.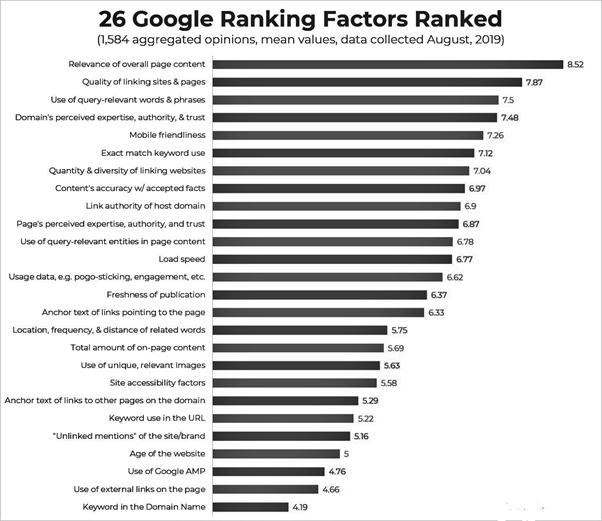 Website loading speed
Internet users want websites to load within 3 seconds of them clicking on their link. Therefore, try reducing the amount of time required for your website to load completely.
Use Google Analytics
Search Engine Optimization will only help you get more visitors if you track your website performance. Use Google Analytics to track and analyze the traffic and further optimize your website.
Social media marketing
Establish prominence on various social media channels and start promoting your content to your target audience. You will have to take a proactive approach to begin marketing your content on social media.
Many social media channels like Facebook, Instagram, Twitter, Snapchat, LinkedIn (more on it later) are free to use. You can start sharing your website content on these platforms using compelling and personalized captions.
Focus on building a brand following on these platforms that you can leverage in the future. Social media marketing can be overwhelming for new business owners. Therefore, we recommend focusing on a few social media platforms in the beginning.
Guest blogging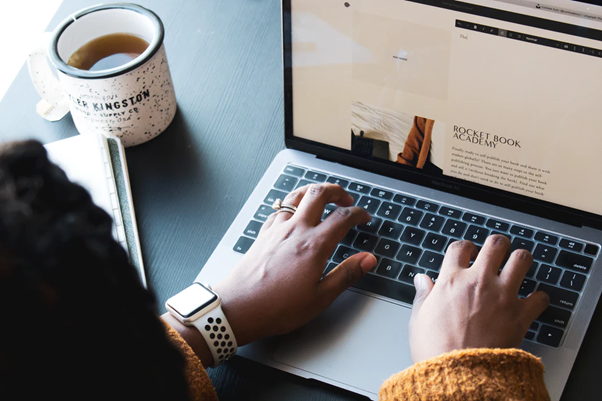 Guest blogging is a time-tested and highly effective strategy to bring any more visitors to your website. Contrary to what most people think, guest blogging is not done yet. If you can manage to get your content on reputable websites, you will experience a spike in site traffic.
However, it would help if you did not use guest blogging to spam a piece of content. The Google search algorithms are quite intelligent, and they can detect spammy websites. Therefore, proceed with caution and only connect to highly reputable websites in your niche.
Moreover, you can ask industry experts to write a guest post on your website. This is also a superb strategy to get eyes on your website content. Thus, guest blogging goes both ways.
Referral traffic
If you can't get guest blogging to work for your website, switch your attention to referral traffic. In this, your responsibility will be to create exceptionally high-quality content that other people in your community cannot resist linking to.
Referral traffic can be generated from three different sources: news aggregators, a list of resource links, and links in third-party reviews. Start focusing on the types of links that get clicked, and you will start getting more traffic on your website.
Referral traffic allows your website content to get the exposure it deserves. In return, you will get an increased audience engagement and conversions.
Post on LinkedIn
LinkedIn isn't just a social media platform that helps professionals land a job. It is also a professional social network that can be used as a content publishing platform. We highly recommend you post content on LinkedIn regularly.
The best thing about LinkedIn is that you can very easily approach people within your industry.
You can create a group and start a conversation around topics that matter to your audience the most. So keep growing your network on the platform and watch as your website traffic increases with time.
Email marketing
Email marketing might not be a very trendy digital marketing strategy, but man, it is effective! You can use email marketing to laser focus on customer acquisition by coupling the campaigns with content marketing.
It is a potent online marketing tool that can result in a significant boost in website traffic. We suggest you start building an email list that you can use to keep your subscribers up to date. Not just that, email marketing also helps you leverage the power of word-of-mouth marketing.
Share testimonials in the email marketing campaign to show how other people enjoy your content, products, and services. But make sure you don't spam the subscribers by relentlessly sending them irrelevant emails.
Build an online community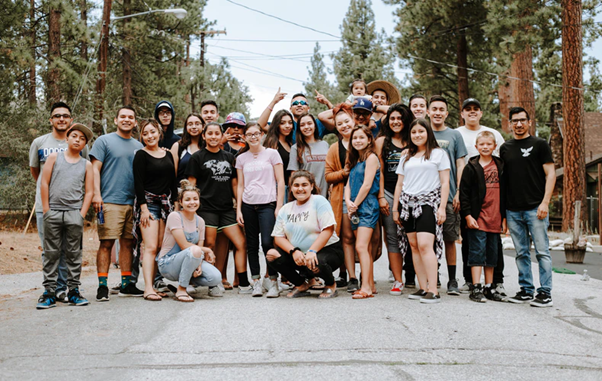 One of the most reliable ways of generating traffic to your business website is by building a community around it. Brands have been building communities to stay in touch with their followers and people they get inspiration from.
A community gives you the freedom of starting a conversation and leading it to your business website. However, you will also have to manage the community and ensure the community members are equally heard.
Always come up with content and solutions that help the community solve its problems. Once you have established trust with your audience, it will become easier to drive traffic to your website.
Comment section
The comment section is another place that you can use to drive traffic to your website. We are not talking about pasting the website link in the comment section. Instead, we want you to join the conversation happening around your industry.
You'll always find people commenting about the problems they have been facing lately. So take advantage of this situation by replying to them with an insightful and thought-provoking solution.
If you can provide them value, they will be curious about you. This will lead them to click on your profile and land on your business website. The idea here is to provide as much value as you can without dropping spam links.
Leverage podcasts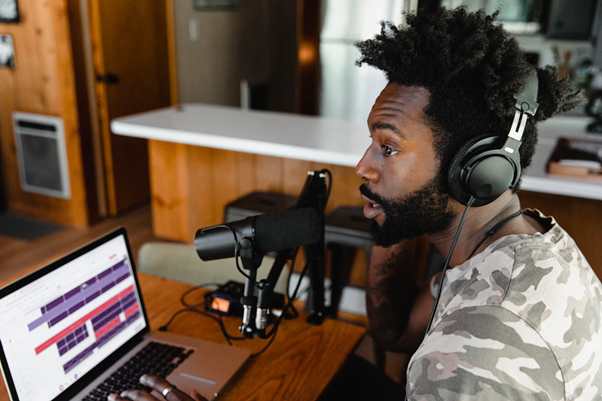 Did you know that over 26 percent of Americans are avid podcast listeners? Well, the number is only growing, and it's the perfect time to jump on this trend. Podcasting is huge at the moment, and you should use it to drive traffic to your website.
This doesn't mean that you should create a podcast of your own. Well, if you can, nothing is stopping you. But, you can smartly approach the tactic. We suggest you go on other people's podcasts as a guest.
Shortlist the podcasts that match your industry and try going on them every month. Do not forget to mention how your website can help listeners solve their problems. Do that often, and you will start generating traffic.
YouTube channel
An active YouTube channel can become a huge asset for you, especially if your goal is to drive traffic. It is the second most popular website on the planet. However, it is not as easy to get views on YouTube videos.
You will have to approach YouTube in a planned way to get more views on your videos.
We suggest you learn how to rank a YouTube video by focusing on keyword research and video optimization. YouTube does take a lot of time to get traction. But continuous efforts will help you turn it into a reliable traffic source for your website.
Write long-form content
You might have been publishing blog posts and articles on your website. But, it is time to take it up a level. Start creating long-form content, i.e., 3000 to 10,000 words a post.
Long-form content happens to get more shares and user engagement than short articles. There are several other reasons why you should invest time creating long-form content.
Such content allows you to include many topics in a particular subject. In other words, you can create a complete guide for your audience. Not just that, it will also allow you to place more and get rank for other essential search terms.
Write on Quora
Can we ever miss Quora when we talk about generating online traffic? Quora is a well-established online platform that encourages people to strike a conversation. People ask questions, and almost anyone can leave an answer.
Use this opportunity to answer people that have questions regarding your industry. Make this a part of your content strategy.
Leave insightful answers that get more and more upvotes. Then, Quora will begin promoting your answer, and this might make the audience curious about you. You might even generate a few leads on Quora!
Syndicate content on Medium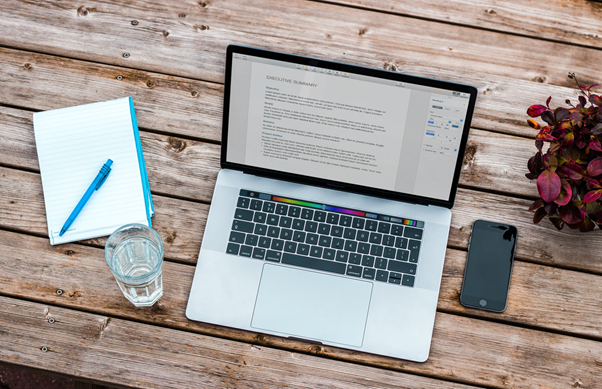 Syndicating content on other valuable websites can also help you drive traffic. In this, all you have to do is repost the content that you have on your website. Medium is one of the best platforms to start syndicating content online.
Just copy the blog post and articles, and paste them on Medium. But you are not done yet. Share the Medium post on social media to start driving traffic from Twitter, Facebook, and LinkedIn to it. And you know what, Medium usually promotes the content that generates user engagement!
Run paid ad campaigns
We don't want you to resort to paid advertising to generate traffic when there are many ways to generate organic traffic. But if you have a high budget and want to generate quick results, nothing should stop you from running paid ad campaigns.
Use paid search, social media advertising, display advertising, and more to attract online users. Make sure you align the paid campaigns with your website goals. Get your targeting right because more traffic doesn't always result in more sales.
The competition for paid ad placements is high. Therefore, we recommend you hire a professional online marketer to run the campaigns for you.
Bring more visitors to your site now !
So, what are you waiting for? You now have a bunch of great techniques of boosting traffic to a business website. These untapped and unique strategies will help you increase conversion for your brand. Although these strategies will put you on the right path, we suggest hiring seasoned online marketing professionals to achieve your business and marketing goals.
Loved reading this post? Don't forget to check out our other informative content on our blog!