Introduction
Small businesses cannot circumvent search engine visibility to stay afloat in this fierce online competition.
The need for immediate online visibility and highly targeted traffic often makes small business owners seek professional help. Why? Well, Search Engine Optimization is a complex online marketing strategy that requires consistent efforts and attention.
The reason why many small businesses fail to leverage SEO benefits is not that they aren't aware of them. It is because they don't have enough time to learn and execute the strategies themselves. And that's precisely why we have created this standalone guide on finding the right SEO company for your small business. Here's what we are going to cover in it:
Small business SEO
Benefits of hiring an SEO agency
Best ways to find an SEO company
Questions you must ask before hiring
It is crucial to invest in SEO and boost your online presence. We firmly believe in hiring result-oriented agencies to help your small business stand out and generate the results it deserves. So without wasting any more time, let's get started!
What is small business SEO?
Before you begin searching for the best SEO company for your small business, it is crucial that you understand what Search Engine Optimization is. A firm understanding will help you make better decisions while shortlisting the different agencies.
Search Engine Optimization involves making changes to your online presence to boost your business's search engine rankings and user experience. Marketing professionals track search engine ranking algorithms and create strategies that allow your small business to beat the competition. Here is everything that Search Engine Optimization entails (in no specific order):
Keyword research
Competitor analysis
Audience analysis
Website optimization
Link building
Sitemap optimization
Software development
Website design
Social media optimization
Traffic monitoring
Content creation
Strategy optimization
Taking care of the factors mentioned above helps your website impact online and drive highly qualified traffic. Search Engine Optimization is a sure-shot way to generate high-quality leads and boost sales for your business in the long run.
What are the benefits of hiring an SEO company?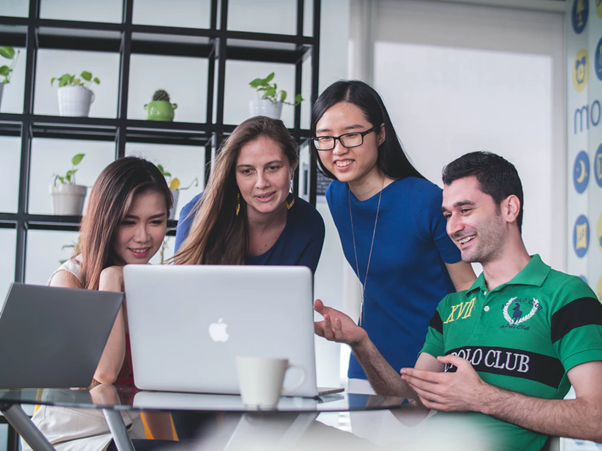 What if you could take time out of your busy schedule and create an SEO strategy on your own? Well, you can undoubtedly pursue your search engine optimization goals by reading blogs and watching videos on the internet. But, the amount of misinformation making rounds on the internet is overwhelming.
It is extremely tough to distinguish between the strategies which work and which don't. It might take you years to create a successful small business SEO strategy. And, this speculation doesn't even consider the frequent changes Google introduces to its search algorithms! Let's discuss some of the best benefits of hiring an agency.
Experts know best and they have the toolbox
As we mentioned earlier, Search Engine Optimization requires consistent effort and attention. It is an online marketing strategy that is far too crucial to handle by someone who doesn't have experience running SEO campaigns.
It takes years of practice and hundreds of failed campaigns to master the skill of Search Engine Optimization. Moreover, professionals always have access to a bunch of paid tools that would be too expensive for a single company.
By leaving it to the a good SEO agency, you are increasing the chances of generating quality results quickly.
SEO keeps changing
Another reason why it is so hard to master SEO is that search engines are constantly changing their algorithms.
In other words, you will have to keep up with the changes and create better strategies. As a business owner, you don't have the time to keep up with the algorithm changes. And there are chances of getting penalized if you don't follow the latest search engine guidelines. Agencies are aware of the new strategies and techniques that will help their clients surpass the competition.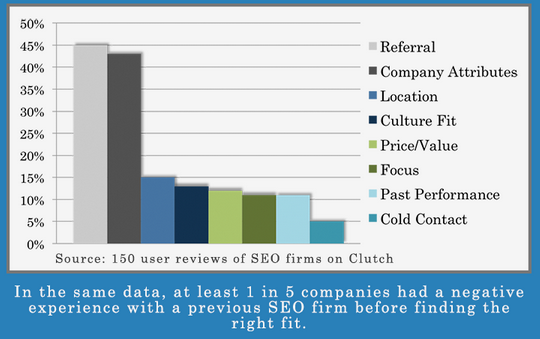 Build a strong foundation
Since SEO is an extremely complicated online marketing strategy, it is very easy to make fundamental mistakes. One must understand how Search Engine Optimization works to lay a strong foundation for other marketing channels. A business website is usually the hub for all the marketing channels since the traffic generated by marketing campaigns often lands on it. Therefore, SEO experts make sure your website is free from any significant design and functionality flaws.
Generate solid insights
One of the most compelling reasons we highly recommend you hire an SEO company is its ability to improve and scale marketing strategies. These companies have tools and experts to analyze a campaign and make conclusions to optimize the strategy. They have been in the field long enough to notice patterns and progressions in an SEO campaign. In other words, your marketing campaigns will be in safe hands.
Boost revenue
SEO companies create strategies that help small businesses reach their marketing and business goals. They will help you build brand awareness, improve search engine rankings, generate leads, and even develop sales funnels to boost revenue. They make sure that the strategy aligns with your business goals and help you leverage Search Engine Optimization.
How to find an SEO company for small businesses?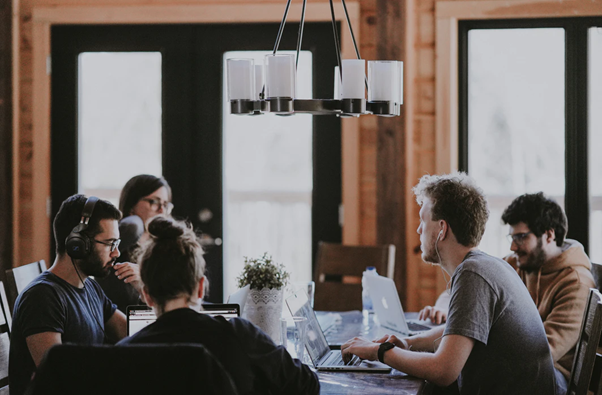 Now that you have understood how important it is to hire an SEO company for your small business, it's time you learn the best ways to find one! Let's get started, shall we?
Know your marketing budget
This is an essential question because it will help determine the companies you will shortlist for a closer look. This is a perfect start to figuring out an agency for your small business. Once you have created a budget, it would become more comfortable to find the right SEO agency. How? Knowing the marketing budget helps you get rid of any cash flow issues. It will also keep you away from any awkward conversations related to payment. We highly recommend you have an open discussion about the payment options for the services.
#1 ranked agency isn't the best agency
There is a massive misconception in the market, and we don't want you to be a victim of it. Indeed, Google shows the list of top companies in and around your city. But, the moment you go for the #1 ranked agency, you miss out on many other smaller and more personable SEO agencies. Many companies get the bulk of the business from referrals. In other words, instead of spending the money on getting their company rank for highly competitive keywords, these companies depend on the quality of their services and customer experience. Make sure you look beyond rankings and focus more on your requirements.
Check reviews and testimonials
Most top-performing SEO agencies have enough social proof to testify to their expertise. Look for reviews, references, testimonials, and other data when choosing an agency. Avoid the agencies that do not have any testimonials or reviews that speak for them. Also, remove the agencies from your list that have a plethora of negative reviews. Moreover, try connecting with the customers that have left the reviews to understand their experience better. Most importantly, check whether or not the companies respond to the negative reviews. It will give you a firm idea of whether the companies care about their customers or not.
Read and review case studies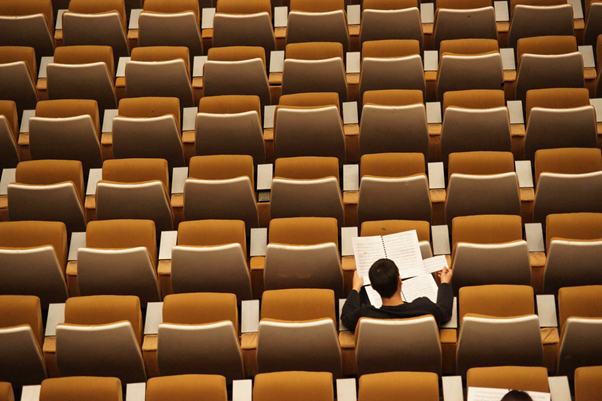 What if the agencies you shortlist have tons of positive reviews and testimonials? Well, reviews mainly focus on customer experience. But, you are looking for agencies that deliver as well. You must go a step further and make sure the SEO companies outline the details behind their success. In other words, ask them to show some of their case studies. These case studies will help you cut right to the chase and figure out whether or not the SEO company can deliver on its promises. Take your time to review their case studies and pen down their strengths and weaknesses.
Look for SEO-specialization
The proposition of going with a company that does it all might seem attractive. But, it doesn't necessarily ensure the best utilization of your marketing budget. In our opinion, your marketing budget will be best spent by an agency that specializes in a particular service. We have already shared what all search engine optimization entails. Find out whether or not the agency specializes in delivering on every aspect of SEO. We suggest you dig into the services they provide and confirm if their expertise matches what you are looking for.
Find companies they have worked for
While you can connect with their customers through reviews and testimonials, we suggest you ask them if they have served a business like yours in the past. Figure out if they have experience working for the company in your niche. Find out the challenges they had while working with them and how they intend to deliver better services. If possible, ask for customer details so that you can connect and understand what it's like to work with that particular SEO company. Take this opportunity to get better references and make better outsourcing decisions.
Have a personal consultation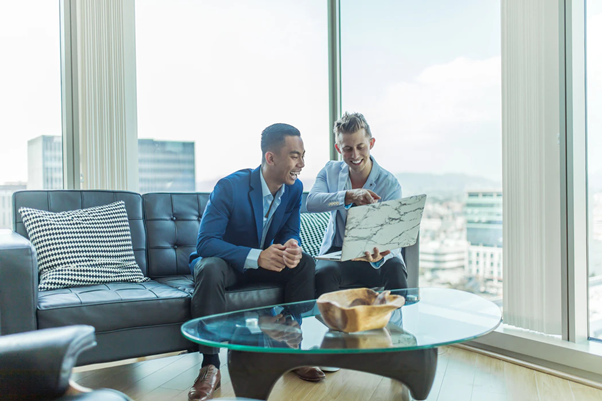 Don't hesitate to ask for a personal consultation. This is an opportunity for you to get a better insight into how the SEO agency works. It will allow you to understand how they handle business and what makes them unique in the industry. A personal consultation is an excellent way to know if there's any chemistry between you and the agency.
Ask important questions
Lastly, always keep a list of important questions that you must ask the SEO companies before making the final decision. We have prepared the list for you as well. Ask the below questions:
Conclusion
There you have it. We have shared everything you need to know to hire a result-oriented SEO agency for your business. Hopefully, this extensive guide provided a good value to your business.
Love reading this post? Don't forget to check out other informative posts on our website !