Introduction
So, how much does it cost to build a website? In one of our previous posts, we shared how you can create a website. In that, we discussed several methods of building a website and the costs associated with the different elements involved. However, we didn't dive deeper into the financial aspect of building a website. Therefore, this guide will help you with a complete breakdown of website building costs.
What type of website do you want?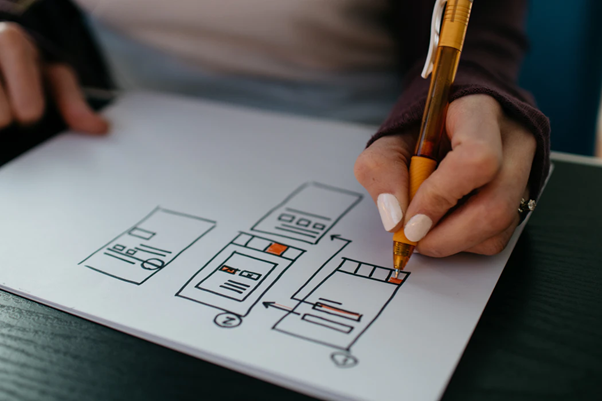 The website cost will majorly depend on what you want to do with it. So, first, figure out the kind of website you require. Here are a few types of websites that you can choose from. Let's discuss them briefly and jump onto the factors determining the website costs.
Personal blog
This is perfect for people trying to build a personal brand. If all you want to do is share the latest news and updates with your target audience, you should consider creating a personal website or a blog. These are simple websites aimed at content consumption.
Small business website
As the name suggests, these sites are ideal for small businesses that are looking for an online extension of their services. This is a perfect start as the website allows them to add contact details, 'About Us ' page, and a few key functionalities to facilitate communication with visitors.
Corporate website
Corporate websites are high-quality and efficient websites aimed towards engaging the customer base and reflecting brand values. These websites play a crucial role when running an online marketing campaign. Corporate websites can also function as a portfolio.
eCommerce website
We all are familiar with the concept of eCommerce websites. These are ideal for businesses that are looking to sell products online. These sites are similar to sites like Amazon.com.
Educational website
Educational institutions are also keen on creating their official websites. These websites can be used to offer online courses as well as share news and updates. Many educational institutions use these sites to accompany their application process.
Online listing sites/catalog
Then some sites serve the purpose of listing services, products, hotels, jobs, and more. These function as online directories where the users can use filters and location-based features. They also involve rating systems.
Knowing the website you need will make it much easier to calculate the total website design costs. Let's move forward and discuss the different processes involved in website design and development.
Cost of different website design processes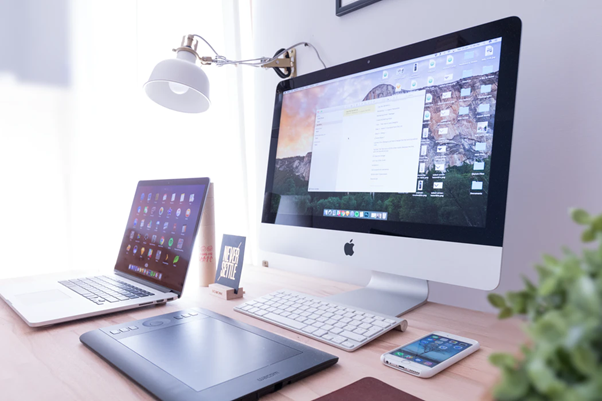 Let's dig deeper into the needed costs for building a new website.
Please note that all these costs are averaged estimations and depends hugely on your specific requirements and business cases.
All the types of sites mentioned above need to go through the following design and development processes, so the average costs of designing them could differ since the functionality and features involved are different as well.
Moreover, you can lower your costs be reusing part of existing functionalities that are used in other websites, or by using popular development frameworks/stacks, so you save time and don't need to build the whole site from scratch.
User interface and experience designing
Online users are the be-all and end-all of any website. After all, you are designing the site to be useful for them. Therefore, a huge aspect of making a website conducive for your potential customers is UI/UX design. It determines how easy the sites make it for visitors to find the required information.
UI/UX design also gives a site its iconic look to impress the visitors. User interface and experience designing require competitor research, in-depth target audience insights, UI/UX principles, and design skills.
From research to designing the wireframe to finalizing the UI/UX design, it might take anywhere from one to two weeks. This part of the website building process will cost you $750-$4,000 on average. The cost will usually depend on project requirements.
Front-end development
The term 'front-end development' might sound a bit technical, but it's a part of every online interaction. Part of an everyday encounter, the front-end is what we all interact with when using a website or application.
Combination of graphic design and user design, the front end is another expense you should be ready for. The front-end usually begins with designing the user interface and ends with QA testing.
The cost of front-end development depends on your requirements. Complex animations and website design responsiveness will increase the cost.
To give you an approximate figure, front-end development will take around two to six weeks. The process might cost anywhere from $1,000 to $12,000. But, again, the cost depends on your specific requirements.
You can choose from development frameworks like CSS3, HTML5, TypeScript, JavaSCript, Angular, VUE, React, and others.
Back-end development
The back-end of a website gets into action the moment a user interacts with the front-end. The visitor clicks or taps on the buttons and menu items and automatically triggers the programs that are responsible for making the buttons work.
In other words, the back-end ensures the smooth functioning of the website or application. It is the core factor that has the most impact on the website costs. This is because it involves complex integrations, programming for complex queries, and more.
Back-end development might take more time than any other process. You should set aside at least three to eight weeks to develop the back-end. It will cost you anywhere between $4,000 to $12,500.
You will have several choices of web frameworks, database servers, web servers, programming languages, and cloud server platforms. Connect with us if you feel confused about the increasing number of choices available in 2021.
CMS development
CMS or Content Management System is what supports your site's content. It allows you to create, edit, and manage the website content without having to ask the website developers constantly. A Content Management System helps website owners to make minor changes by themselves.
Indeed, many CMS engines are available in the market, like WordPress, Drupal, Shopify, and more. But, these have limited functionality. They are primarily designed to reduce the time and effort it takes to build a website.
However, you should not think twice if your website requires a customized CMS. Developing a content management system will cost you around $3,000 to $9,000. The process might take anywhere from three to eight weeks to complete.
Other important costs
| | |
| --- | --- |
| Requirement | Average Cost |
| Domain name | $5 to $15 yearly |
| Hosting | $75 to $200 per year |
| Responsive design | $3,000 to $25,000 |
| SSL certificate | $10 to $1,000 per month |
| Multimedia | $250 to $10,000 |
| Website theme | $2,000 to $15,000 |
| Maintenance | $500 t0 $12,000 per year |
The website cost will keep increasing as you add more features and complications. We have shared how you can minimize the site expense. Keep reading till the end to find that out.
Cost of website's online marketing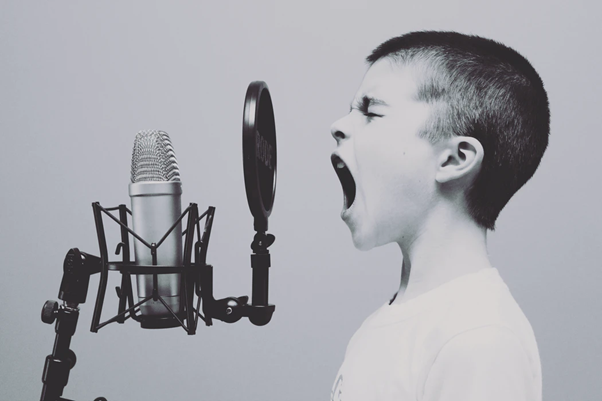 You don't just want to create a website and let it sit. You should make money spent work for you. In other words, the website should prove to be profitable for you. How can you ensure that? Develop a marketing strategy. Let's quickly discuss the few critical website marketing strategies you should use right away.
Search engine optimization
Once you are done building the website, you will have to optimize it for search engines and usability. SEO will allow your site to rank higher on search engines for specific target keywords. The monthly cost of running an SEO campaign is $300 to $1,500.
Content marketing
Content marketing is the creation and distribution of content related to your brand all over the internet. You will have to create articles, infographics, videos, podcasts, and other consumable forms of content. The cost of running a content marketing campaign will depend on how frequently you want to publish content. Content marketing costs $3,000 to $5,000.
Email marketing
You can use the website to generate leads for your business or organization. Developing an email marketing campaign usually involves creating a lead magnet and an easy way to opt-in for your newsletter. The monthly cost of running an email marketing campaign ranges from $10 to $1,000.
Conversion rate optimization
This is important, especially if you are creating an eCommerce website. Conversion Rate Optimization or CRO is a tactic used to improve the conversion abilities of a site. In this, you will optimize the landing pages by making changes to the CTAs, buttons, signup forms, and more. This might cost $300 to $600.
Pay-Per-Click
Another online marketing strategy useful for product-based companies and eCommerce brands is PPC or Pay-Per-Click. It is an expensive and effective strategy to convert visitors into buyers. It will drive potential customers from other websites, social media platforms, and search engines to your website. This can arguably be one of the most expensive online marketing channels that you'll use. Its cost will depend on the keywords you choose.
Social media marketing
You can promote your website on social media using high-quality and creative campaigns. It doesn't have to be a paid campaign. You can create a content calendar and run organic contests to drive engagement. The average cost of running social media marketing campaigns ranges from $400 to $20,000
How to avoid overpaying for your website?
As an experienced team in website design and development, we suggest you to be cautious about overpaying for your website, especially if you don't follow a clear business plan.
The best way to keep your website design expenses in check is by starting small. Create a simple website that you can build on in the future. If you choose WordPress or another CMS, use free themes and plugins in the beginning. Once you start driving traffic and see significant activity on your site, invest in premium themes and plugins. Follow the same concept with hosting. You don't need a powerful hosting configuration for an entry-level website.
Hopefully, this guide gave you an idea of how much a website might cost you.
Loved reading this content? Don't forget to check out other informative posts on the blog!